SALARY STATISTICS: NEW ZEALAND
---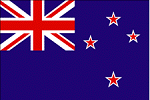 Average salary: New Zealand
POLLS
991
AVERAGE GROSS SALARY
NZ$ 74,297
AVERAGE NET SALARY
NZ$ 55,921
MOST FREQUENT GROSS
NZ$ 43,817
MOST FREQUENT (USD)
US$ 34,509
Salary polls (991)
SALARY STATISTICS
How education, experience, age, gender, location, and different careers influence to salaries?
BROWSE INDIV. SALARIES
Below you can find 991 indiv. salary profiles, for New Zealand.
INTRODUCTION NEW ZEALAND
New Zealand incomes are not the most high by international standard comparisons. However they are at a level where middle class enjoy a good life style.
The minimum wage is around $500 NZD per week. New Zealand has a minimum rate that must be paid for young people under 20 age. This rate is around 10 NZD per hour. A little bit less than 3% of employee are at these level. Those that are work in unskilled areas belongs to this level as well.
Employees in skilled occupations with more than 10 years of experience receive an average earnings from around 58,000 NZD to around 80,000 NZD or more per year. For example average income for senior software engineer/developer is around 82,000 NZD.
SURVEY BY LEVELS NEW ZEALAND
| | Salary | USD | Polls | % in level | % earn at least |
| --- | --- | --- | --- | --- | --- |
| Less | NZ$ 5,000 | US$ 3,659 | 01 | 0.10 % | 100 % |
| 15K | NZ$ 16,446 | US$ 12,614 | 06 | 0.61 % | 99.90 % |
| 25K | NZ$ 25,330 | US$ 20,093 | 24 | 2.42 % | 99.29 % |
| 35K | NZ$ 34,393 | US$ 27,377 | 94 | 9.49 % | 96.87 % |
| 45K | NZ$ 43,817 | US$ 34,509 | 150 | 15.14 % | 87.39 % |
| 55K | NZ$ 52,489 | US$ 41,591 | 144 | 14.53 % | 72.25 % |
| 65K | NZ$ 62,980 | US$ 49,539 | 125 | 12.61 % | 57.72 % |
| 75K | NZ$ 73,674 | US$ 58,121 | 101 | 10.19 % | 45.11 % |
| 85K | NZ$ 81,939 | US$ 63,622 | 86 | 8.68 % | 34.91 % |
| 95K | NZ$ 93,516 | US$ 75,769 | 53 | 5.35 % | 26.24 % |
| 105K | NZ$ 101,678 | US$ 80,319 | 73 | 7.37 % | 20.89 % |
| 115K | NZ$ 113,174 | US$ 89,662 | 21 | 2.12 % | 13.52 % |
| 125K | NZ$ 121,428 | US$ 96,047 | 28 | 2.83 % | 11.40 % |
| 135K | NZ$ 132,545 | US$ 103,515 | 11 | 1.11 % | 8.58 % |
| 145K | NZ$ 141,298 | US$ 111,843 | 13 | 1.31 % | 7.47 % |
| 155K | NZ$ 150,636 | US$ 119,158 | 22 | 2.22 % | 6.16 % |
| 165K | NZ$ 161,625 | US$ 129,873 | 08 | 0.81 % | 3.94 % |
| 175K | NZ$ 171,000 | US$ 130,029 | 05 | 0.50 % | 3.13 % |
| 185K | NZ$ 180,000 | US$ 143,051 | 05 | 0.50 % | 2.62 % |
| 195K | NZ$ 190,000 | US$ 158,159 | 01 | 0.10 % | 2.12 % |
| 205K | NZ$ 200,000 | US$ 163,382 | 04 | 0.40 % | 2.02 % |
| More | NZ$ 274,401 | US$ 215,164 | 16 | 1.61 % | 1.61 % |
SURVEY BY YEARS NEW ZEALAND
SURVEY BY GENDER NEW ZEALAND
SURVEY BY EDUCATION NEW ZEALAND
| | Salary | USD | Polls |
| --- | --- | --- | --- |
| Doctorate Degree | NZ$ 115,350 | US$ 91,051 | 29 |
| Masters Degree | NZ$ 86,887 | US$ 68,700 | 174 |
| Bachelors Degree | NZ$ 73,843 | US$ 58,349 | 455 |
| Some College | NZ$ 69,752 | US$ 55,076 | 184 |
| High School | NZ$ 58,361 | US$ 46,107 | 135 |
| Bellow H. School | NZ$ 60,954 | US$ 46,937 | 14 |
SURVEY BY EXPERIENCE NEW ZEALAND
| | Salary | USD | Polls |
| --- | --- | --- | --- |
| 20+ Years | NZ$ 90,916 | US$ 71,589 | 130 |
| 16-20 Years | NZ$ 102,254 | US$ 81,378 | 68 |
| 12-16 Years | NZ$ 96,848 | US$ 75,339 | 69 |
| 8-12 Years | NZ$ 86,479 | US$ 68,549 | 198 |
| 4-8 Years | NZ$ 70,845 | US$ 56,243 | 202 |
| 2-4 Years | NZ$ 55,294 | US$ 43,370 | 145 |
| 1-2 Years | NZ$ 50,167 | US$ 39,711 | 97 |
| 0-1 Year | NZ$ 47,029 | US$ 37,142 | 82 |
SURVEY BY AGES NEW ZEALAND
| | Salary | USD | Polls |
| --- | --- | --- | --- |
| More | NZ$ 75,000 | US$ 55,233 | 01 |
| 69-74 | NZ$ 34,000 | US$ 28,010 | 01 |
| 63-68 | NZ$ 79,983 | US$ 65,919 | 06 |
| 57-62 | NZ$ 92,826 | US$ 71,054 | 18 |
| 51-56 | NZ$ 101,482 | US$ 79,277 | 20 |
| 45-50 | NZ$ 98,753 | US$ 80,148 | 62 |
| 39-44 | NZ$ 93,678 | US$ 75,361 | 93 |
| 33-38 | NZ$ 86,708 | US$ 69,986 | 107 |
| 27-32 | NZ$ 72,833 | US$ 58,619 | 145 |
| 22-26 | NZ$ 50,410 | US$ 40,225 | 79 |
| 16-21 | NZ$ 35,080 | US$ 27,979 | 15 |
| | NZ$ 67,922 | US$ 52,369 | 444 |
SURVEY BY FIELDS NEW ZEALAND
| | | | Salary | USD | Polls |
| --- | --- | --- | --- | --- | --- |
| 1. | | Management & Business | NZ$ 112,456 | US$ 88,867 | 94 |
| 2. | | Engineers & Technicians IV | NZ$ 97,405 | US$ 75,982 | 19 |
| 3. | | Finance & Banking | NZ$ 96,151 | US$ 77,124 | 33 |
| 4. | | Aviation & Shipping | NZ$ 88,741 | US$ 72,214 | 06 |
| 5. | | IT & Telecommunication II | NZ$ 87,156 | US$ 69,314 | 77 |
| 6. | | Law | NZ$ 85,639 | US$ 67,831 | 23 |
| 7. | | Health Care & Medical II | NZ$ 81,890 | US$ 66,003 | 18 |
| 8. | | IT & Telecommunication | NZ$ 81,563 | US$ 63,988 | 96 |
| 9. | | Health Care & Medical | NZ$ 80,214 | US$ 62,992 | 22 |
| 10. | | Human Resources | NZ$ 76,739 | US$ 58,389 | 23 |
| 11. | | Architect Constructions | NZ$ 74,300 | US$ 58,604 | 07 |
| 12. | | Marketing, Sales, Purchase | NZ$ 73,416 | US$ 57,796 | 60 |
| 13. | | Construction & Labor Workers | NZ$ 72,891 | US$ 57,915 | 47 |
| 14. | | Engineers & Technicians V | NZ$ 72,181 | US$ 57,939 | 13 |
| 15. | | Agriculture & Fishing | NZ$ 67,250 | US$ 52,900 | 18 |
| 16. | | Public Sector | NZ$ 67,143 | US$ 53,635 | 19 |
| 17. | | Insurance | NZ$ 66,747 | US$ 52,053 | 21 |
| 18. | | Media | NZ$ 65,907 | US$ 51,240 | 16 |
| 19. | | Manufacturing & Labor Workers | NZ$ 64,564 | US$ 50,669 | 15 |
| 20. | | Engineers & Technicians | NZ$ 64,315 | US$ 50,370 | 57 |
| 21. | | Logistics, Road, Railway | NZ$ 62,330 | US$ 49,332 | 25 |
| 22. | | Education & University | NZ$ 59,024 | US$ 46,271 | 40 |
| 23. | | Accounting & Administration | NZ$ 58,317 | US$ 46,425 | 88 |
| 24. | | Salesmen & Saleswomen | NZ$ 56,052 | US$ 44,380 | 25 |
| 25. | | Properties & Real Estates | NZ$ 55,833 | US$ 44,783 | 06 |
| 26. | | Customer Services | NZ$ 51,909 | US$ 40,827 | 28 |
| 27. | | Organization & Coordination | NZ$ 51,696 | US$ 40,066 | 10 |
| 28. | | Hotels & Tourism | NZ$ 49,932 | US$ 39,946 | 11 |
| 29. | | Making Design | NZ$ 46,711 | US$ 37,258 | 29 |
| 30. | | Restaurants, Inns, Pubs | NZ$ 31,590 | US$ 25,310 | 12 |
SURVEY BY CAREERS NEW ZEALAND
| | | Salary | USD | Polls |
| --- | --- | --- | --- | --- |
| 1. | General Manager | NZ$ 129,500 | US$ 100,489 | 12 |
| 2. | Manager | NZ$ 117,590 | US$ 91,330 | 11 |
| 3. | Other IT Career | NZ$ 110,446 | US$ 90,825 | 13 |
| 4. | Business Development Manager | NZ$ 108,722 | US$ 87,963 | 09 |
| 5. | Sales Manager | NZ$ 107,376 | US$ 82,106 | 10 |
| 6. | IT Manager | NZ$ 106,812 | US$ 84,147 | 16 |
| 7. | Civil Engineer | NZ$ 103,264 | US$ 81,383 | 14 |
| 8. | Operations Manager | NZ$ 102,805 | US$ 84,296 | 12 |
| 9. | Human Resources Manager | NZ$ 102,000 | US$ 76,285 | 08 |
| 10. | Logistics Manager | NZ$ 89,525 | US$ 70,814 | 10 |
| 11. | IT Project Manager | NZ$ 87,444 | US$ 69,106 | 09 |
| 12. | Construction Project Manager | NZ$ 87,090 | US$ 70,351 | 11 |
| 13. | Project Manager | NZ$ 85,035 | US$ 66,965 | 08 |
| 14. | Other Engineer Career | NZ$ 84,777 | US$ 68,160 | 09 |
| 15. | Lawyer | NZ$ 84,718 | US$ 66,861 | 16 |
| 16. | Chartered Accountant | NZ$ 80,125 | US$ 65,887 | 08 |
| 17. | Software Developer | NZ$ 79,442 | US$ 60,870 | 15 |
| 18. | Insurance Broker | NZ$ 74,444 | US$ 57,830 | 09 |
| 19. | Software Engineer | NZ$ 71,364 | US$ 56,420 | 12 |
| 20. | Lecturer | NZ$ 67,533 | US$ 53,144 | 12 |
| 21. | Other Public Sector Career | NZ$ 66,765 | US$ 53,063 | 14 |
| 22. | Other Agriculture Career | NZ$ 66,285 | US$ 51,089 | 08 |
| 23. | Engineer | NZ$ 63,443 | US$ 47,935 | 11 |
| 24. | Accountant | NZ$ 63,406 | US$ 50,309 | 08 |
| 25. | Electrical Engineer | NZ$ 60,431 | US$ 47,436 | 12 |
| 26. | Office Administrator | NZ$ 60,022 | US$ 46,721 | 09 |
| 27. | Accounting Assistant | NZ$ 51,681 | US$ 40,171 | 11 |
| 28. | Graphic Designer | NZ$ 45,657 | US$ 36,758 | 17 |
| 29. | Call Center | NZ$ 42,255 | US$ 33,368 | 09 |
| 30. | Administrator | NZ$ 40,686 | US$ 33,275 | 09 |
SURVEY BY WORK NEW ZEALAND
SURVEY BY CITIES NEW ZEALAND
| | | Salary | USD | Polls |
| --- | --- | --- | --- | --- |
| 1. | Wellington | NZ$ 84,358 | US$ 66,650 | 137 |
| 2. | Auckland | NZ$ 76,509 | US$ 60,242 | 541 |
| 3. | Tauranga | NZ$ 74,550 | US$ 58,874 | 18 |
| 4. | Hamilton Urban Area | NZ$ 69,938 | US$ 55,697 | 64 |
| 5. | Christchurch | NZ$ 67,250 | US$ 53,347 | 124 |
| 6. | Dunedin | NZ$ 63,198 | US$ 50,789 | 25 |
| 7. | Napier-Hastings Urban Area | NZ$ 56,534 | US$ 45,867 | 29 |
SURVEY BY COUNTRIES NEW ZEALAND
| | | | Salary | USD | Polls |
| --- | --- | --- | --- | --- | --- |
| 1. | | Australia | AU$ 96,453 | US$ 88,445 | 2,447 |
| 2. | | United States | US$ 80,674 | US$ 80,674 | 17,482 |
| 3. | | Germany | EUR 62,616 | US$ 78,802 | 1,461 |
| 4. | | United Kingdom | GBP 48,945 | US$ 74,382 | 3,380 |
| 5. | | Hong Kong | HKD 573,938 | US$ 73,915 | 1,508 |
| 6. | | Singapore | SGD 87,851 | US$ 67,802 | 2,648 |
| 7. | | | NZ$ 74,297 | US$ 58,687 | 991 |
| 8. | | Mexico | MXN 736,993 | US$ 49,134 | 351 |
| 9. | | Malaysia | MYR 100,289 | US$ 29,458 | 4,828 |
| 10. | | Indonesia | IDR 316,549,177 | US$ 27,819 | 1,282 |
---