SALARY STATISTICS: SAUDI ARABIA
---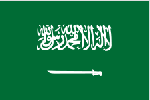 Average salary: Saudi Arabia
POLLS
711
AVERAGE GROSS SALARY
SAR 239,545
AVERAGE NET SALARY
SAR 202,439
MOST FREQUENT GROSS
SAR 93,562
MOST FREQUENT (USD)
US$ 24,949
Salary polls (711)
GO TO STATISTICS
How education, experience, age, gender, location, and different careers influence to salaries?



(for Saudi Arabia, based on 711 salaries.)
OR
BROWSE INDIV. SALARIES
Below you can browse among 711 indiv. salary examples, for Saudi Arabia, and see the details of each added salary poll.
INTRODUCTION SAUDI ARABIA
The petroleum industry accounts around 55 per cent of GDP in Saudi Arabia, and around 90% of earnings from export. About 40 per cent of GDP is from private sectors.
Saudi Arabia has around 18% of the world's petroleum reserves. This ranks country as largest petroleum exporter on the world. Saudi Arabia is the leading country in OPEC.
The country is high economically competitive and ranked 13th position according to IFC - World Bank annual report for year 2011.
The largest companies in Saudi Arabia are:
Kingdom Holding Company (Investment),
Saudi Basic Industries Corp. (Petrochemical),
Saudi Telecom Co. (Telecommunication),
Saudi Aramco Mobil Refinery Co. Ltd (Petroleum Refinery)
SURVEY BY LEVELS SAUDI ARABIA
| | Salary | USD | Polls | % in level | % earn at least |
| --- | --- | --- | --- | --- | --- |
| Less | SAR 18,401 | US$ 4,907 | 29 | 4.08 % | 100 % |
| 15K | SAR 60,358 | US$ 16,095 | 66 | 9.28 % | 95.92 % |
| 25K | SAR 93,562 | US$ 24,949 | 120 | 16.88 % | 86.64 % |
| 35K | SAR 133,450 | US$ 35,585 | 108 | 15.19 % | 69.76 % |
| 45K | SAR 168,713 | US$ 44,986 | 69 | 9.70 % | 54.57 % |
| 55K | SAR 205,907 | US$ 54,908 | 47 | 6.61 % | 44.87 % |
| 65K | SAR 244,678 | US$ 65,243 | 57 | 8.02 % | 38.26 % |
| 75K | SAR 290,428 | US$ 77,442 | 40 | 5.63 % | 30.24 % |
| 85K | SAR 317,944 | US$ 84,782 | 15 | 2.11 % | 24.61 % |
| 95K | SAR 358,718 | US$ 95,649 | 28 | 3.94 % | 22.50 % |
| 105K | SAR 395,950 | US$ 105,583 | 20 | 2.81 % | 18.57 % |
| 115K | SAR 431,923 | US$ 115,156 | 13 | 1.83 % | 15.75 % |
| 125K | SAR 463,777 | US$ 123,669 | 18 | 2.53 % | 13.92 % |
| 135K | SAR 501,745 | US$ 133,793 | 19 | 2.67 % | 11.39 % |
| 145K | SAR 544,285 | US$ 145,135 | 07 | 0.98 % | 8.72 % |
| 155K | SAR 590,900 | US$ 157,563 | 10 | 1.41 % | 7.74 % |
| 165K | SAR 616,875 | US$ 164,510 | 02 | 0.28 % | 6.33 % |
| 175K | SAR 662,500 | US$ 176,617 | 02 | 0.28 % | 6.05 % |
| 185K | SAR 699,333 | US$ 186,460 | 15 | 2.11 % | 5.77 % |
| 195K | SAR 735,000 | US$ 195,922 | 02 | 0.28 % | 3.66 % |
| More | SAR 950,446 | US$ 253,431 | 24 | 3.38 % | 3.38 % |
SURVEY BY YEARS SAUDI ARABIA
SURVEY BY GENDER SAUDI ARABIA
SURVEY BY EDUCATION SAUDI ARABIA
| | Salary | USD | Polls |
| --- | --- | --- | --- |
| Doctorate Degree | SAR 328,549 | US$ 87,604 | 28 |
| Masters Degree | SAR 294,929 | US$ 78,643 | 241 |
| Bachelors Degree | SAR 217,439 | US$ 57,979 | 364 |
| Some College | SAR 156,314 | US$ 41,679 | 46 |
| High School | SAR 134,632 | US$ 35,899 | 24 |
| Bellow H. School | SAR 58,765 | US$ 15,671 | 08 |
SURVEY BY EXPERIENCE SAUDI ARABIA
| | Salary | USD | Polls |
| --- | --- | --- | --- |
| 20+ Years | SAR 436,668 | US$ 116,429 | 90 |
| 16-20 Years | SAR 345,690 | US$ 92,181 | 73 |
| 12-16 Years | SAR 310,045 | US$ 82,670 | 89 |
| 8-12 Years | SAR 224,694 | US$ 59,915 | 159 |
| 4-8 Years | SAR 169,746 | US$ 45,264 | 155 |
| 2-4 Years | SAR 108,766 | US$ 29,003 | 80 |
| 1-2 Years | SAR 117,293 | US$ 31,278 | 39 |
| 0-1 Year | SAR 110,561 | US$ 29,479 | 26 |
SURVEY BY AGES SAUDI ARABIA
| | Salary | USD | Polls |
| --- | --- | --- | --- |
| 57-62 | SAR 471,545 | US$ 125,719 | 11 |
| 51-56 | SAR 376,273 | US$ 100,322 | 26 |
| 45-50 | SAR 407,244 | US$ 108,585 | 53 |
| 39-44 | SAR 323,625 | US$ 86,297 | 100 |
| 33-38 | SAR 259,394 | US$ 69,167 | 133 |
| 27-32 | SAR 164,701 | US$ 43,917 | 200 |
| 22-26 | SAR 110,672 | US$ 29,512 | 72 |
| 16-21 | SAR 85,000 | US$ 22,665 | 02 |
| | SAR 226,511 | US$ 60,401 | 114 |
SURVEY BY FIELDS SAUDI ARABIA
| | | | Salary | USD | Polls |
| --- | --- | --- | --- | --- | --- |
| 1. | | Engineers & Technicians V | SAR 480,009 | US$ 127,984 | 11 |
| 2. | | Insurance | SAR 474,218 | US$ 126,389 | 03 |
| 3. | | Law | SAR 417,777 | US$ 111,399 | 09 |
| 4. | | Management & Business | SAR 376,168 | US$ 100,303 | 87 |
| 5. | | Salesmen & Saleswomen | SAR 339,200 | US$ 90,443 | 05 |
| 6. | | Finance & Banking | SAR 311,393 | US$ 83,034 | 35 |
| 7. | | Military | SAR 297,187 | US$ 79,236 | 04 |
| 8. | | Customer Services | SAR 281,250 | US$ 75,005 | 04 |
| 9. | | Hotels & Tourism | SAR 258,133 | US$ 68,825 | 09 |
| 10. | | Engineers & Technicians III | SAR 245,324 | US$ 65,424 | 13 |
| 11. | | Human Resources | SAR 240,819 | US$ 64,216 | 49 |
| 12. | | Education & University | SAR 237,288 | US$ 63,275 | 28 |
| 13. | | Construction & Labor Workers | SAR 234,213 | US$ 62,450 | 37 |
| 14. | | Engineers & Technicians IV | SAR 216,146 | US$ 57,640 | 06 |
| 15. | | Automobile | SAR 213,257 | US$ 56,866 | 07 |
| 16. | | Marketing, Sales, Purchase | SAR 208,822 | US$ 55,679 | 41 |
| 17. | | Health Care & Medical | SAR 208,800 | US$ 55,674 | 25 |
| 18. | | IT & Telecommunication II | SAR 208,129 | US$ 55,500 | 34 |
| 19. | | Architect Constructions | SAR 205,878 | US$ 54,901 | 18 |
| 20. | | IT & Telecommunication | SAR 204,377 | US$ 54,498 | 58 |
| 21. | | Public Sector | SAR 200,000 | US$ 53,328 | 03 |
| 22. | | Manufacturing & Labor Workers | SAR 196,983 | US$ 52,518 | 17 |
| 23. | | Logistics, Road, Railway | SAR 195,364 | US$ 52,093 | 14 |
| 24. | | Making Design | SAR 183,825 | US$ 49,016 | 08 |
| 25. | | Engineers & Technicians | SAR 183,507 | US$ 48,933 | 85 |
| 26. | | Health Care & Medical II | SAR 173,305 | US$ 46,212 | 17 |
| 27. | | Accounting & Administration | SAR 152,396 | US$ 40,636 | 57 |
| 28. | | Aviation & Shipping | SAR 129,888 | US$ 34,636 | 09 |
| 29. | | Security & Fireguard | SAR 122,175 | US$ 32,582 | 04 |
| 30. | | Fashion | SAR 120,000 | US$ 32,005 | 02 |
SURVEY BY CAREERS SAUDI ARABIA
| | | Salary | USD | Polls |
| --- | --- | --- | --- | --- |
| 1. | General Manager | SAR 538,857 | US$ 143,668 | 14 |
| 2. | Other Engineer Career | SAR 453,344 | US$ 120,870 | 09 |
| 3. | Director | SAR 444,066 | US$ 118,406 | 15 |
| 4. | University Professor | SAR 441,676 | US$ 117,785 | 05 |
| 5. | Construction Project Manager | SAR 424,714 | US$ 113,238 | 07 |
| 6. | Manufacturing | SAR 356,500 | US$ 95,040 | 06 |
| 7. | Human Resources Manager | SAR 324,458 | US$ 86,516 | 23 |
| 8. | Engineering Manager | SAR 322,120 | US$ 85,874 | 10 |
| 9. | Technical Manager | SAR 316,633 | US$ 84,436 | 05 |
| 10. | Manager | SAR 313,361 | US$ 83,565 | 07 |
| 11. | IT Project Manager | SAR 306,810 | US$ 81,816 | 12 |
| 12. | University Professor Assistant | SAR 280,666 | US$ 74,831 | 06 |
| 13. | Plant Manager | SAR 274,500 | US$ 73,202 | 06 |
| 14. | IT Manager | SAR 259,722 | US$ 69,256 | 18 |
| 15. | Oil & Gas Engineer | SAR 246,580 | US$ 65,756 | 08 |
| 16. | Other Management Career | SAR 243,805 | US$ 65,001 | 07 |
| 17. | Account Manager | SAR 223,395 | US$ 59,571 | 08 |
| 18. | Doctor | SAR 187,727 | US$ 50,057 | 11 |
| 19. | Lecturer | SAR 185,177 | US$ 49,383 | 06 |
| 20. | Engineer | SAR 174,757 | US$ 46,604 | 37 |
| 21. | Other Human Resource Career | SAR 171,133 | US$ 45,636 | 09 |
| 22. | Architect | SAR 159,678 | US$ 42,579 | 13 |
| 23. | Software Developer | SAR 156,000 | US$ 41,597 | 06 |
| 24. | Construction Engineer | SAR 149,630 | US$ 39,901 | 12 |
| 25. | Mechanical Engineer | SAR 142,660 | US$ 38,041 | 15 |
| 26. | Accountant | SAR 140,464 | US$ 37,444 | 10 |
| 27. | Human Resource Coordinator | SAR 121,400 | US$ 32,375 | 08 |
| 28. | Electrical Engineer | SAR 117,333 | US$ 31,287 | 06 |
| 29. | Executive Secretary | SAR 76,177 | US$ 20,313 | 07 |
| 30. | Technician | SAR 63,960 | US$ 17,055 | 05 |
SURVEY BY WORK SAUDI ARABIA
SURVEY BY CITIES SAUDI ARABIA
| | | Salary | USD | Polls |
| --- | --- | --- | --- | --- |
| 1. | Dammam | SAR 253,230 | US$ 67,522 | 160 |
| 2. | Riyadh | SAR 252,710 | US$ 67,386 | 306 |
| 3. | Jeddah | SAR 226,808 | US$ 60,477 | 167 |
| 4. | Taif | SAR 187,500 | US$ 50,008 | 02 |
| 5. | Medina | SAR 177,516 | US$ 47,337 | 12 |
| 6. | Mecca | SAR 174,131 | US$ 46,438 | 11 |
| 7. | Tabuk | SAR 158,333 | US$ 42,216 | 06 |
| 8. | Abha | SAR 146,636 | US$ 39,098 | 12 |
| 9. | Buraydah | SAR 136,300 | US$ 36,350 | 04 |
| 10. | Khamis Mushait | SAR 84,500 | US$ 22,524 | 02 |
SURVEY BY COUNTRIES SAUDI ARABIA
| | | | Salary | USD | Polls |
| --- | --- | --- | --- | --- | --- |
| 1. | | Switzerland | CHF 115,563 | US$ 123,261 | 770 |
| 2. | | Norway | NOK 638,149 | US$ 88,710 | 653 |
| 3. | | Australia | AU$ 96,453 | US$ 88,445 | 2,447 |
| 4. | | United States | US$ 80,674 | US$ 80,674 | 17,482 |
| 5. | | Germany | EUR 62,616 | US$ 78,802 | 1,461 |
| 6. | | United Kingdom | GBP 48,945 | US$ 74,382 | 3,380 |
| 7. | | France | EUR 58,752 | US$ 73,096 | 770 |
| 8. | | Canada | CA$ 75,672 | US$ 70,855 | 4,167 |
| 9. | | Finland | EUR 55,269 | US$ 69,549 | 314 |
| 10. | | Italy | EUR 53,984 | US$ 68,152 | 769 |
| 11. | | | SAR 239,545 | US$ 63,874 | 711 |
| 12. | | Mexico | MXN 736,993 | US$ 49,134 | 351 |
| 13. | | Slovenia | EUR 33,789 | US$ 43,273 | 205 |
| 14. | | Croatia | HRK 194,480 | US$ 32,126 | 310 |
| 15. | | Malaysia | MYR 100,289 | US$ 29,458 | 4,828 |
| 16. | | India | INR 1,125,524 | US$ 19,496 | 5,745 |
---