SALARY STATISTICS: SRI LANKA
---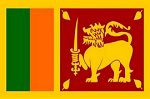 Average salary: Sri Lanka
POLLS
573
AVERAGE GROSS SALARY
LKR 1,723,457
AVERAGE NET SALARY
LKR 1,434,181
MOST FREQUENT GROSS
LKR 953,231
MOST FREQUENT (USD)
US$ 7,203
Salary polls (573)
GO TO STATISTICS
How education, experience, age, gender, location, and different careers influence to salaries?



(for Sri Lanka, based on 573 salaries.)
OR
BROWSE INDIV. SALARIES
Below you can browse among 573 indiv. salary examples, for Sri Lanka, and see the details of each added salary poll.
INTRODUCTION SRI LANKA
Software developers earn around 6,500 USD per year and around 14,000 USD per year receive more skilled senior developers. Average incomes for mechanical engineers are similar to IT and are around 6,300 USD. An accountant earn about 6,000 USD on average per year. Average annual income for employees with Bachelors degree in Sri Lanka is around 11,500 USD.
SURVEY BY LEVELS SRI LANKA
| | Salary | USD | Polls | % in level | % earn at least |
| --- | --- | --- | --- | --- | --- |
| | LKR 3,530,000 | US$ 22,982 | 01 | 0.17 % | 6.46 % |
| Less | LKR 41,257 | US$ 274 | 07 | 1.22 % | 100 % |
| 1K | LKR 173,666 | US$ 1,187 | 09 | 1.57 % | 98.78 % |
| 2K | LKR 280,998 | US$ 2,114 | 33 | 5.76 % | 97.21 % |
| 4K | LKR 474,380 | US$ 3,592 | 144 | 25.13 % | 91.45 % |
| 8K | LKR 953,231 | US$ 7,203 | 157 | 27.40 % | 66.32 % |
| 15K | LKR 1,982,615 | US$ 14,655 | 139 | 24.26 % | 38.92 % |
| 25K | LKR 3,307,008 | US$ 24,131 | 47 | 8.20 % | 14.66 % |
| 35K | LKR 4,891,250 | US$ 35,343 | 08 | 1.40 % | 6.28 % |
| 45K | LKR 6,176,000 | US$ 46,253 | 12 | 2.09 % | 4.89 % |
| 55K | LKR 6,840,000 | US$ 55,886 | 05 | 0.87 % | 2.79 % |
| 65K | LKR 6,882,000 | US$ 62,137 | 01 | 0.17 % | 1.92 % |
| 75K | LKR 10,690,515 | US$ 73,474 | 03 | 0.52 % | 1.75 % |
| 85K | LKR 12,469,080 | US$ 82,853 | 01 | 0.17 % | 1.05 % |
| 95K | LKR 11,000,000 | US$ 99,317 | 01 | 0.17 % | 1.22 % |
| 135K | LKR 20,000,000 | US$ 132,893 | 01 | 0.17 % | 0.70 % |
| 145K | LKR 16,500,000 | US$ 148,976 | 01 | 0.17 % | 0.87 % |
| 155K | LKR 20,554,285 | US$ 157,321 | 01 | 0.17 % | 0.52 % |
| More | LKR 28,493,286 | US$ 202,193 | 02 | 0.35 % | 0.35 % |
SURVEY BY YEARS SRI LANKA
SURVEY BY GENDER SRI LANKA
SURVEY BY EDUCATION SRI LANKA
| | Salary | USD | Polls |
| --- | --- | --- | --- |
| Doctorate Degree | LKR 2,734,545 | US$ 21,548 | 11 |
| Masters Degree | LKR 2,674,922 | US$ 19,371 | 152 |
| Bachelors Degree | LKR 1,398,759 | US$ 10,670 | 284 |
| Some College | LKR 1,348,273 | US$ 9,871 | 68 |
| High School | LKR 1,085,551 | US$ 8,153 | 52 |
| Bellow H. School | LKR 915,666 | US$ 7,215 | 06 |
SURVEY BY EXPERIENCE SRI LANKA
| | Salary | USD | Polls |
| --- | --- | --- | --- |
| 20+ Years | LKR 4,217,705 | US$ 31,012 | 50 |
| 16-20 Years | LKR 3,469,653 | US$ 25,305 | 40 |
| 12-16 Years | LKR 2,036,170 | US$ 15,039 | 45 |
| 8-12 Years | LKR 1,918,749 | US$ 14,523 | 99 |
| 4-8 Years | LKR 1,466,364 | US$ 10,716 | 113 |
| 2-4 Years | LKR 961,184 | US$ 7,245 | 89 |
| 1-2 Years | LKR 746,538 | US$ 5,828 | 59 |
| 0-1 Year | LKR 781,994 | US$ 6,067 | 78 |
SURVEY BY AGES SRI LANKA
| | Salary | USD | Polls |
| --- | --- | --- | --- |
| 63-68 | LKR 1,000,000 | US$ 7,502 | 01 |
| 57-62 | LKR 6,590,857 | US$ 50,003 | 05 |
| 51-56 | LKR 3,569,875 | US$ 26,068 | 16 |
| 45-50 | LKR 4,034,349 | US$ 28,031 | 25 |
| 39-44 | LKR 3,070,746 | US$ 21,728 | 45 |
| 33-38 | LKR 2,182,337 | US$ 15,718 | 90 |
| 27-32 | LKR 1,301,017 | US$ 9,299 | 161 |
| 22-26 | LKR 773,932 | US$ 5,624 | 104 |
| 16-21 | LKR 1,258,709 | US$ 9,776 | 26 |
| Less | LKR 1,200,000 | US$ 7,974 | 01 |
| | LKR 1,385,221 | US$ 12,507 | 99 |
SURVEY BY FIELDS SRI LANKA
| | | | Salary | USD | Polls |
| --- | --- | --- | --- | --- | --- |
| 1. | | Finance & Banking | LKR 2,955,339 | US$ 22,931 | 48 |
| 2. | | Construction & Labor Workers | LKR 2,727,666 | US$ 18,468 | 06 |
| 3. | | Salesmen & Saleswomen | LKR 2,076,250 | US$ 17,746 | 08 |
| 4. | | Management & Business | LKR 2,339,985 | US$ 16,978 | 64 |
| 5. | | Architect Constructions | LKR 2,098,857 | US$ 14,538 | 07 |
| 6. | | Fashion | LKR 2,060,360 | US$ 14,380 | 05 |
| 7. | | Human Resources | LKR 2,012,342 | US$ 13,613 | 25 |
| 8. | | Manufacturing & Labor Workers | LKR 1,676,727 | US$ 13,187 | 11 |
| 9. | | Engineers & Technicians | LKR 1,748,464 | US$ 12,283 | 28 |
| 10. | | Automobile | LKR 1,607,500 | US$ 12,157 | 04 |
| 11. | | Properties & Real Estates | LKR 1,750,000 | US$ 12,002 | 02 |
| 12. | | Accounting & Administration | LKR 1,609,077 | US$ 11,866 | 74 |
| 13. | | IT & Telecommunication | LKR 1,519,849 | US$ 11,515 | 101 |
| 14. | | IT & Telecommunication II | LKR 1,519,303 | US$ 11,471 | 33 |
| 15. | | Aviation & Shipping | LKR 1,405,833 | US$ 10,978 | 06 |
| 16. | | Marketing, Sales, Purchase | LKR 1,432,546 | US$ 10,959 | 38 |
| 17. | | Engineers & Technicians V | LKR 1,483,333 | US$ 10,501 | 06 |
| 18. | | Restaurants, Inns, Pubs | LKR 1,218,832 | US$ 10,359 | 08 |
| 19. | | Organization & Coordination | LKR 1,303,333 | US$ 9,498 | 06 |
| 20. | | Public Sector | LKR 1,138,000 | US$ 8,828 | 04 |
| 21. | | Hotels & Tourism | LKR 1,119,242 | US$ 8,552 | 19 |
| 22. | | Health Care & Medical II | LKR 1,206,000 | US$ 8,013 | 04 |
| 23. | | Education & University | LKR 1,024,696 | US$ 7,865 | 19 |
| 24. | | Media | LKR 1,073,750 | US$ 7,549 | 08 |
| 25. | | Military | LKR 883,725 | US$ 7,063 | 04 |
| 26. | | Law | LKR 928,333 | US$ 6,767 | 06 |
| 27. | | Logistics, Road, Railway | LKR 770,000 | US$ 6,205 | 04 |
| 28. | | Customer Services | LKR 835,119 | US$ 6,021 | 11 |
| 29. | | Health Care & Medical | LKR 679,373 | US$ 5,296 | 06 |
| 30. | | Making Design | LKR 486,666 | US$ 3,263 | 03 |
SURVEY BY CAREERS SRI LANKA
| | | Salary | USD | Polls |
| --- | --- | --- | --- | --- |
| 1. | Bank Manager | LKR 5,149,012 | US$ 38,906 | 07 |
| 2. | General Manager | LKR 3,260,000 | US$ 24,413 | 09 |
| 3. | Chartered Accountant | LKR 2,895,961 | US$ 21,685 | 13 |
| 4. | IT Project Manager | LKR 2,752,063 | US$ 20,459 | 17 |
| 5. | Marketing Manager | LKR 2,249,244 | US$ 17,105 | 10 |
| 6. | Financial Analyst | LKR 2,022,142 | US$ 15,746 | 07 |
| 7. | Finance Manager | LKR 1,996,272 | US$ 15,541 | 10 |
| 8. | Certified Management Accountant | LKR 2,238,333 | US$ 15,468 | 06 |
| 9. | IT Manager | LKR 1,918,496 | US$ 14,730 | 23 |
| 10. | Account Manager | LKR 2,032,000 | US$ 14,326 | 05 |
| 11. | Audit Manager | LKR 1,803,333 | US$ 12,403 | 06 |
| 12. | Other Finance Career | LKR 1,639,857 | US$ 12,093 | 07 |
| 13. | Manager | LKR 1,527,200 | US$ 11,701 | 10 |
| 14. | Human Resources Manager | LKR 1,667,555 | US$ 11,416 | 09 |
| 15. | Other Engineer Career | LKR 1,483,333 | US$ 10,501 | 06 |
| 16. | Engineer | LKR 1,441,687 | US$ 10,485 | 16 |
| 17. | Other IT Career | LKR 1,378,333 | US$ 10,434 | 06 |
| 18. | Software Engineer | LKR 1,369,000 | US$ 10,350 | 12 |
| 19. | Senior Accountant | LKR 1,369,280 | US$ 9,978 | 07 |
| 20. | Sales Manager | LKR 1,221,505 | US$ 9,467 | 07 |
| 21. | Other Management Career | LKR 1,368,666 | US$ 9,313 | 06 |
| 22. | Lecturer | LKR 1,230,857 | US$ 9,142 | 07 |
| 23. | Software Developer | LKR 1,135,408 | US$ 8,796 | 23 |
| 24. | .NET Developer | LKR 992,800 | US$ 7,224 | 10 |
| 25. | Accountant | LKR 867,887 | US$ 6,543 | 16 |
| 26. | Assistant Manager | LKR 908,887 | US$ 6,391 | 08 |
| 27. | Accountant Executive | LKR 704,000 | US$ 5,325 | 05 |
| 28. | Lawyer | LKR 714,000 | US$ 5,120 | 05 |
| 29. | Human Resource | LKR 576,888 | US$ 4,054 | 09 |
| 30. | IT Coordinator | LKR 449,500 | US$ 3,311 | 08 |
SURVEY BY WORK SRI LANKA
| | Salary | USD | Polls |
| --- | --- | --- | --- |
| Permanent | LKR 1,797,077 | US$ 13,401 | 470 |
| Contract | LKR 1,446,492 | US$ 10,671 | 71 |
| Self Employed | LKR 1,864,800 | US$ 13,480 | 15 |
| Part Time | LKR 720,105 | US$ 5,412 | 17 |
SURVEY BY CITIES SRI LANKA
| | | Salary | USD | Polls |
| --- | --- | --- | --- | --- |
| 1. | Colombo | LKR 1,788,392 | US$ 13,315 | 511 |
| 2. | Moratuwa | LKR 1,700,000 | US$ 12,801 | 05 |
| 3. | Dehiwala-Mount Lavinia | LKR 1,000,066 | US$ 7,393 | 09 |
| 4. | Negombo | LKR 505,000 | US$ 3,709 | 08 |
SURVEY BY COUNTRIES SRI LANKA
| | | | Salary | USD | Polls |
| --- | --- | --- | --- | --- | --- |
| 1. | | Switzerland | CHF 115,563 | US$ 123,261 | 770 |
| 2. | | Norway | NOK 637,984 | US$ 88,675 | 654 |
| 3. | | Australia | AU$ 96,506 | US$ 88,471 | 2,450 |
| 4. | | United States | US$ 80,679 | US$ 80,679 | 17,490 |
| 5. | | Germany | EUR 62,606 | US$ 78,782 | 1,465 |
| 6. | | United Kingdom | GBP 48,952 | US$ 74,382 | 3,384 |
| 7. | | France | EUR 58,846 | US$ 73,204 | 772 |
| 8. | | Canada | CA$ 75,660 | US$ 70,838 | 4,170 |
| 9. | | Finland | EUR 55,139 | US$ 69,375 | 316 |
| 10. | | Italy | EUR 53,971 | US$ 68,133 | 770 |
| 11. | | Mexico | MXN 736,993 | US$ 49,134 | 351 |
| 12. | | Slovenia | EUR 33,789 | US$ 43,273 | 205 |
| 13. | | Croatia | HRK 194,480 | US$ 32,126 | 310 |
| 14. | | Malaysia | MYR 100,275 | US$ 29,453 | 4,829 |
| 15. | | India | INR 1,125,571 | US$ 19,496 | 5,747 |
| 16. | | | LKR 1,723,457 | US$ 12,827 | 573 |
---