SALARY STATISTICS: TURKS AND CAICOS ISLANDS
---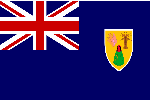 Average salary: Turks and Caicos Islands
POLLS
41
AVERAGE GROSS SALARY
US$ 52,377
AVERAGE NET SALARY
US$ 42,519
MOST FREQUENT GROSS
US$ 23,440
Salary polls (41)
GO TO STATISTICS
How education, experience, age, gender, location, and different careers influence to salaries?



(for Turks and Caicos Islands, based on 41 salaries.)
OR
BROWSE INDIV. SALARIES
Below you can browse among 41 indiv. salary examples, for Turks and Caicos Islands, and see the details of each added salary poll.
INTRODUCTION TURKS AND CAICOS ISLANDS
The largest sector of the Turks and Caicos Islands economy is Construction with about 48.7 percent of all GDP. Other important sectors are Financial Services, Tourism, and Wholesale & Retail.
SURVEY BY LEVELS TURKS AND CAICOS ISLANDS
| | Salary | Polls | % in level | % earn at least |
| --- | --- | --- | --- | --- |
| 15K | US$ 13,129 | 03 | 7.32 % | 100 % |
| 25K | US$ 23,440 | 10 | 24.39 % | 92.68 % |
| 35K | US$ 35,200 | 03 | 7.32 % | 68.29 % |
| 45K | US$ 43,285 | 07 | 17.07 % | 60.98 % |
| 55K | US$ 51,200 | 05 | 12.20 % | 43.90 % |
| 65K | US$ 62,500 | 02 | 4.88 % | 31.71 % |
| 75K | US$ 73,033 | 03 | 7.32 % | 26.83 % |
| 85K | US$ 80,000 | 03 | 7.32 % | 19.51 % |
| 95K | US$ 92,500 | 02 | 4.88 % | 12.20 % |
| 115K | US$ 115,000 | 01 | 2.44 % | 7.32 % |
| 155K | US$ 150,000 | 01 | 2.44 % | 4.88 % |
| 175K | US$ 175,000 | 01 | 2.44 % | 2.44 % |
SURVEY BY YEARS TURKS AND CAICOS ISLANDS
SURVEY BY GENDER TURKS AND CAICOS ISLANDS
SURVEY BY EDUCATION TURKS AND CAICOS ISLANDS
SURVEY BY EXPERIENCE TURKS AND CAICOS ISLANDS
SURVEY BY AGES TURKS AND CAICOS ISLANDS
SURVEY BY FIELDS TURKS AND CAICOS ISLANDS
| | | | Salary | Polls |
| --- | --- | --- | --- | --- |
| 1. | | Finance & Banking | US$ 112,500 | 02 |
| 2. | | Management & Business | US$ 95,500 | 02 |
| 3. | | IT & Telecommunication | US$ 72,500 | 02 |
| 4. | | Insurance | US$ 72,100 | 01 |
| 5. | | Health Care & Medical | US$ 63,500 | 06 |
| 6. | | Construction & Labor Workers | US$ 61,500 | 02 |
| 7. | | Accounting & Administration | US$ 53,500 | 06 |
| 8. | | Education & University | US$ 51,333 | 03 |
| 9. | | Architect Constructions | US$ 42,000 | 03 |
| 10. | | Automobile | US$ 40,000 | 02 |
| 11. | | IT & Telecommunication II | US$ 39,600 | 01 |
| 12. | | Law | US$ 36,000 | 01 |
| 13. | | Hotels & Tourism | US$ 35,350 | 04 |
| 14. | | Salesmen & Saleswomen | US$ 24,500 | 02 |
| 15. | | Health Care & Medical II | US$ 24,000 | 01 |
| 16. | | Engineers & Technicians | US$ 17,388 | 01 |
| 17. | | Restaurants, Inns, Pubs | US$ 12,000 | 01 |
| 18. | | Sports & Recreation | US$ 10,000 | 01 |
SURVEY BY CAREERS TURKS AND CAICOS ISLANDS
| | | Salary | Polls |
| --- | --- | --- | --- |
| 1. | Investment Manager | US$ 175,000 | 01 |
| 2. | CPA - Certified Public Accountant | US$ 93,500 | 02 |
| 3. | Construction Carpenter | US$ 80,000 | 01 |
| 4. | Preschool Teacher | US$ 80,000 | 01 |
| 5. | IT Manager | US$ 72,500 | 02 |
| 6. | Insurance Underwriter | US$ 72,100 | 01 |
| 7. | Registered Nurse | US$ 65,250 | 04 |
| 8. | Car Mechanic Lead | US$ 60,000 | 01 |
| 9. | Architect | US$ 50,500 | 02 |
| 10. | Teacher | US$ 50,000 | 01 |
| 11. | MBA | US$ 50,000 | 01 |
| 12. | Hotel Manager | US$ 48,500 | 02 |
| 13. | Junior Accountant | US$ 46,000 | 01 |
| 14. | Construction Foreman | US$ 43,000 | 01 |
| 15. | Office Administrator | US$ 40,000 | 01 |
| 16. | System Administrator | US$ 39,600 | 01 |
| 17. | Lawyer | US$ 36,000 | 01 |
| 18. | Nurse | US$ 30,000 | 01 |
| 19. | Sales in Dress & Shoe Shops | US$ 28,000 | 01 |
| 20. | Principal Architect | US$ 25,000 | 01 |
| 21. | Chambermaid | US$ 24,000 | 01 |
| 22. | Primary School Teacher | US$ 24,000 | 01 |
| 23. | Cost Accountant | US$ 24,000 | 01 |
| 24. | Bookkeeper | US$ 24,000 | 01 |
| 25. | Salesmen or Saleswomen | US$ 21,000 | 01 |
| 26. | Receptionist | US$ 20,400 | 01 |
| 27. | Car Mechanic | US$ 20,000 | 01 |
| 28. | Electrical Technician | US$ 17,388 | 01 |
| 29. | Cook | US$ 12,000 | 01 |
| 30. | Other Sports Career | US$ 10,000 | 01 |
SURVEY BY WORK TURKS AND CAICOS ISLANDS
SURVEY BY CITIES TURKS AND CAICOS ISLANDS
SURVEY BY COUNTRIES TURKS AND CAICOS ISLANDS
| | | | Salary | USD | Polls |
| --- | --- | --- | --- | --- | --- |
| 1. | | Switzerland | CHF 115,448 | US$ 123,188 | 765 |
| 2. | | Norway | NOK 639,426 | US$ 88,947 | 648 |
| 3. | | Australia | AU$ 96,470 | US$ 88,504 | 2,439 |
| 4. | | United States | US$ 80,639 | US$ 80,639 | 17,427 |
| 5. | | Germany | EUR 62,649 | US$ 78,884 | 1,454 |
| 6. | | United Kingdom | GBP 48,956 | US$ 74,421 | 3,373 |
| 7. | | France | EUR 58,842 | US$ 73,260 | 762 |
| 8. | | Canada | CA$ 75,600 | US$ 70,825 | 4,157 |
| 9. | | Finland | EUR 55,269 | US$ 69,549 | 314 |
| 10. | | Italy | EUR 54,050 | US$ 68,240 | 767 |
| 11. | | | US$ 52,377 | US$ 52,377 | 41 |
| 12. | | Mexico | MXN 740,473 | US$ 49,418 | 348 |
| 13. | | Slovenia | EUR 33,789 | US$ 43,273 | 205 |
| 14. | | Croatia | HRK 194,662 | US$ 32,157 | 309 |
| 15. | | Malaysia | MYR 100,327 | US$ 29,482 | 4,816 |
| 16. | | India | INR 1,124,532 | US$ 19,492 | 5,722 |
---