AVERAGE SALARY / YEAR
MOST TYPICAL SALARY / YEAR

312,262 BWP

$29,003 USD

129,198 BWP

$12,000 USD

Gross income Net (after tax)


Average salary in Gaborone is 312,262 BWP per year. The most typical earning is 129,198 BWP. All data are based on 263 salary surveys. Salaries are different between men and women. Men receive an average salary of 368,356 BWP. Women receive a salary of 222,943 BWP.
The most paid careers are Security & Fireguard with average income 554,876 BWP and Agriculture & Fishing with income 529,854 BWP.
Based on education, the highest salaries receive people with Doctorate Degree with salary of 579,649 BWP. The second most paid education level is Bellow H. School with salary of 554,876 BWP.
Different experiences affect earning as well. People with 20+ Years of experience receive salary of 677,733 BWP. Employees with 8-12 Years of experience receive 472,468 BWP.
Different salary levels
Salaries by gender
Salaries by education
Salaries by experience
Salaries by age
Salaries by career groups and careers
View people's individual salaries
Build personal salary report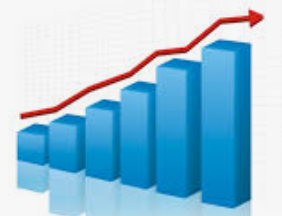 Below are detailed salary data and charts based on salary surveys. All surveys have been added on this web site.
Salary Levels (BWP) per Year
Surveys
Earning Percent

32,000 BWP - 53,999 BWP

17
100%


6.46%




54,000 BWP - 107,999 BWP

45
93.54%


17.11%




108,000 BWP - 160,999 BWP

46
76.43%


17.49%




161,000 BWP - 214,999 BWP

23
58.94%


8.75%




215,000 BWP - 268,999 BWP

22
50.19%


8.37%




269,000 BWP - 322,999 BWP

15
41.83%


5.7%




323,000 BWP - 376,999 BWP

19
36.12%


7.22%




377,000 BWP - 430,999 BWP

14
28.9%


5.32%




431,000 BWP - 483,999 BWP

8
23.57%


3.04%




484,000 BWP - 537,999 BWP

14
20.53%


5.32%




538,000 BWP - 591,999 BWP

10
15.21%


3.8%




592,000 BWP - 645,999 BWP

5
11.41%


1.9%




646,000 BWP - 699,999 BWP

3
9.51%


1.14%




700,000 BWP - 753,999 BWP

1
8.37%


0.38%




754,000 BWP - 806,999 BWP

6
7.98%


2.28%




807,000 BWP - 860,999 BWP

1
5.7%


0.38%




861,000 BWP - 914,999 BWP

2
5.32%


0.76%




915,000 BWP - 968,999 BWP

1
4.56%


0.38%




969,000 BWP - 1,022,999 BWP

2
4.18%


0.76%




1,023,000 BWP - 1,076,999 BWP

2
3.42%


0.76%




1,077,000 BWP - 1,129,999 BWP

0

n/a




1,130,000 BWP - 1,183,999 BWP

1
2.66%


0.38%




1,184,000 BWP - 1,237,999 BWP

0

n/a




1,238,000 BWP - 1,291,999 BWP

1
2.28%


0.38%




1,292,000 BWP - 1,345,999 BWP

0

n/a




1,346,000 BWP - 1,399,999 BWP

0

n/a




1,400,000 BWP - 1,452,999 BWP

2
1.9%


0.76%




1,453,000 BWP - 1,506,999 BWP

0

n/a




1,507,000 BWP - 1,560,999 BWP

1
1.14%


0.38%




1,561,000 BWP - 1,614,999 BWP

1
0.76%


0.38%



High salaries

1,615,000 BWP - 1,722,999 BWP

0

n/a




1,723,000 BWP - 1,829,999 BWP

0

n/a




1,830,000 BWP - 1,937,999 BWP

0

n/a




1,938,000 BWP - 2,045,999 BWP

0

n/a




2,046,000 BWP - 2,152,999 BWP

0

n/a




2,153,000 BWP - 2,260,999 BWP

0

n/a




2,261,000 BWP - 2,368,999 BWP

0

n/a




2,369,000 BWP - 2,475,999 BWP

0

n/a




2,476,000 BWP - 2,583,999 BWP

1
0.38%


0.38%




2,584,000 BWP - 2,691,999 BWP

0

n/a




2,692,000 BWP - 3,767,999 BWP

0

n/a