AVERAGE SALARY / YEAR
MOST TYPICAL SALARY / YEAR

429,359,506 IDR

$30,928 USD

97,177,850 IDR

$7,000 USD

Gross income Net (after tax)


Average salary in Jakarta is 429,359,506 IDR per year. The most typical earning is 97,177,850 IDR. All data are based on 1,527 salary surveys. Salaries are different between men and women. Men receive an average salary of 478,642,558 IDR. Women receive a salary of 350,187,323 IDR.
The most paid careers are Military with average income -2147483648 IDR and Agriculture & Fishing with income 1,174,560,907 IDR.
Based on education, the highest salaries receive people with Doctorate Degree with salary of 714,048,959 IDR. The second most paid education level is Bellow H. School with salary of 687,102,929 IDR.
Different experiences affect earning as well. People with 20+ Years of experience receive salary of 824,276,406 IDR. Employees with 16-20 Years of experience receive 745,770,586 IDR.
Different salary levels
Salaries by gender
Salaries by education
Salaries by experience
Salaries by age
Salaries by career groups and careers
View people's individual salaries
Build personal salary report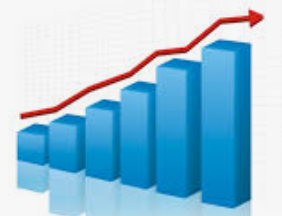 Below are detailed salary data and charts based on salary surveys. All surveys have been added on this web site.
Salary Levels (IDR) per Year
Surveys
Earning Percent

41,648,000 IDR - 69,398,999 IDR

66
100%


4.32%




69,413,000 IDR - 138,811,999 IDR

276
95.68%


18.07%




138,826,000 IDR - 208,223,999 IDR

256
77.6%


16.76%




208,238,000 IDR - 277,636,999 IDR

154
60.84%


10.09%




277,651,000 IDR - 347,049,999 IDR

132
50.75%


8.64%




347,064,000 IDR - 416,462,999 IDR

104
42.11%


6.81%




416,476,000 IDR - 485,874,999 IDR

70
35.3%


4.58%




485,889,000 IDR - 555,287,999 IDR

80
30.71%


5.24%




555,302,000 IDR - 624,700,999 IDR

61
25.47%


3.99%




624,715,000 IDR - 694,113,999 IDR

44
21.48%


2.88%




694,128,000 IDR - 763,525,999 IDR

40
18.6%


2.62%




763,540,000 IDR - 832,938,999 IDR

43
15.98%


2.82%




832,953,000 IDR - 902,351,999 IDR

26
13.16%


1.7%




902,366,000 IDR - 971,764,999 IDR

31
11.46%


2.03%




971,778,000 IDR - 1,041,176,999 IDR

28
9.43%


1.83%




1,041,191,000 IDR - 1,110,589,999 IDR

21
7.6%


1.38%




1,110,604,000 IDR - 1,180,002,999 IDR

13
6.22%


0.85%




1,180,017,000 IDR - 1,249,415,999 IDR

8
5.37%


0.52%




1,249,430,000 IDR - 1,318,827,999 IDR

5
4.85%


0.33%




1,318,842,000 IDR - 1,388,240,999 IDR

8
4.52%


0.52%




1,388,255,000 IDR - 1,457,653,999 IDR

4
3.99%


0.26%




1,457,668,000 IDR - 1,527,066,999 IDR

7
3.73%


0.46%




1,527,080,000 IDR - 1,596,478,999 IDR

7
3.27%


0.46%




1,596,493,000 IDR - 1,665,891,999 IDR

5
2.82%


0.33%




1,665,906,000 IDR - 1,735,304,999 IDR

7
2.49%


0.46%




1,735,319,000 IDR - 1,804,717,999 IDR

3
2.03%


0.2%




1,804,732,000 IDR - 1,874,129,999 IDR

3
1.83%


0.2%




1,874,144,000 IDR - 1,943,542,999 IDR

5
1.64%


0.33%




1,943,557,000 IDR - 2,012,955,999 IDR

1
1.31%


0.07%




2,012,970,000 IDR - 2,082,368,999 IDR

2
1.24%


0.13%



High salaries

2,082,382,000 IDR - 2,147,483,295 IDR

1
1.11%


0.07%




2,147,483,296 IDR - 2,147,483,295 IDR

10
1.05%


0.65%




2,147,483,296 IDR - 2,147,483,295 IDR

0

n/a




2,147,483,296 IDR - 2,147,483,295 IDR

1
0.39%


0.07%




2,147,483,296 IDR - 2,147,483,295 IDR

0

n/a




2,147,483,296 IDR - 2,147,483,295 IDR

1
0.33%


0.07%




2,147,483,296 IDR - 2,147,483,295 IDR

0

n/a




2,147,483,296 IDR - 2,147,483,295 IDR

3
0.26%


0.2%




2,147,483,296 IDR - 2,147,483,295 IDR

1
0.07%


0.07%




2,147,483,296 IDR - 2,147,483,295 IDR

0

n/a




2,147,483,296 IDR - 2,147,483,295 IDR

0

n/a