SALARY STATISTICS: HONG KONG
---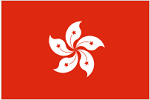 Average salary: Hong Kong
POLLS
1,509
AVERAGE GROSS SALARY
HKD 573,896
AVERAGE NET SALARY
HKD 481,871
MOST FREQUENT GROSS
HKD 270,733
MOST FREQUENT (USD)
US$ 34,860
Salary polls (1,509)
GO TO STATISTICS
How education, experience, age, gender, location, and different careers influence to salaries?



(for Hong Kong, based on 1,509 salaries.)
OR
BROWSE INDIV. SALARIES
Below you can browse among 1,509 indiv. salary examples, for Hong Kong, and see the details of each added salary poll.
INTRODUCTION HONG KONG
Incomes in this city are the highest across Asia, with more than one-fourth earning 360,000 HKD per annum according to a recent survey by HSBC.
The average salaries for Software Developers are around 400,000 HKD or more. Average salary for IT Project Manager is around 600,000 HKD or more.
Salaries rised in year 2011 in comparison to lowest increasing rate in year 2010 as shows results from the 2011 Culpepper Survey. The number of companies that reported salary freezes has significantly declined in 2011.
SURVEY BY LEVELS HONG KONG
| | Salary | USD | Polls | % in level | % earn at least |
| --- | --- | --- | --- | --- | --- |
| | HKD 663,000 | US$ 84,836 | 01 | 0.07 % | 25.12 % |
| Less | HKD 35,185 | US$ 4,526 | 33 | 2.19 % | 100 % |
| 15K | HKD 131,960 | US$ 16,989 | 71 | 4.71 % | 97.81 % |
| 25K | HKD 194,210 | US$ 25,006 | 186 | 12.33 % | 93.11 % |
| 35K | HKD 270,733 | US$ 34,860 | 217 | 14.38 % | 80.78 % |
| 45K | HKD 347,444 | US$ 44,742 | 143 | 9.48 % | 66.40 % |
| 55K | HKD 419,467 | US$ 54,021 | 153 | 10.14 % | 56.93 % |
| 65K | HKD 500,225 | US$ 64,408 | 165 | 10.93 % | 46.79 % |
| 75K | HKD 586,984 | US$ 75,586 | 106 | 7.02 % | 35.85 % |
| 85K | HKD 660,593 | US$ 85,045 | 56 | 3.71 % | 28.83 % |
| 95K | HKD 722,899 | US$ 93,131 | 51 | 3.38 % | 25.05 % |
| 105K | HKD 806,706 | US$ 103,854 | 66 | 4.37 % | 21.67 % |
| 115K | HKD 893,382 | US$ 115,053 | 25 | 1.66 % | 17.30 % |
| 125K | HKD 993,066 | US$ 127,848 | 75 | 4.97 % | 15.64 % |
| 135K | HKD 1,044,890 | US$ 134,615 | 11 | 0.73 % | 10.67 % |
| 145K | HKD 1,104,200 | US$ 142,230 | 15 | 0.99 % | 9.94 % |
| 155K | HKD 1,202,194 | US$ 154,844 | 31 | 2.05 % | 8.95 % |
| 165K | HKD 1,300,000 | US$ 167,499 | 08 | 0.53 % | 6.89 % |
| 175K | HKD 1,400,000 | US$ 179,801 | 01 | 0.07 % | 6.36 % |
| 185K | HKD 1,410,000 | US$ 181,680 | 12 | 0.80 % | 6.30 % |
| 195K | HKD 1,501,681 | US$ 193,309 | 20 | 1.33 % | 5.50 % |
| 205K | HKD 1,598,333 | US$ 205,904 | 09 | 0.60 % | 4.17 % |
| More | HKD 2,572,991 | US$ 331,576 | 54 | 3.58 % | 3.58 % |
SURVEY BY YEARS HONG KONG
SURVEY BY GENDER HONG KONG
SURVEY BY EDUCATION HONG KONG
| | Salary | USD | Polls |
| --- | --- | --- | --- |
| Doctorate Degree | HKD 768,781 | US$ 99,019 | 30 |
| Masters Degree | HKD 701,527 | US$ 90,340 | 507 |
| Bachelors Degree | HKD 515,713 | US$ 66,418 | 784 |
| Some College | HKD 414,405 | US$ 53,366 | 96 |
| High School | HKD 510,197 | US$ 65,728 | 78 |
| Bellow H. School | HKD 241,000 | US$ 31,018 | 14 |
SURVEY BY EXPERIENCE HONG KONG
| | Salary | USD | Polls |
| --- | --- | --- | --- |
| 20+ Years | HKD 943,721 | US$ 121,584 | 197 |
| 16-20 Years | HKD 855,598 | US$ 110,216 | 113 |
| 12-16 Years | HKD 680,407 | US$ 87,622 | 175 |
| 8-12 Years | HKD 690,588 | US$ 88,937 | 275 |
| 4-8 Years | HKD 459,882 | US$ 59,207 | 310 |
| 2-4 Years | HKD 338,564 | US$ 43,581 | 167 |
| 1-2 Years | HKD 332,756 | US$ 42,833 | 94 |
| 0-1 Year | HKD 247,459 | US$ 31,867 | 178 |
SURVEY BY AGES HONG KONG
| | Salary | USD | Polls |
| --- | --- | --- | --- |
| 63-68 | HKD 1,350,000 | US$ 174,129 | 02 |
| 57-62 | HKD 1,116,000 | US$ 143,846 | 10 |
| 51-56 | HKD 1,105,250 | US$ 142,464 | 40 |
| 45-50 | HKD 932,553 | US$ 120,188 | 118 |
| 39-44 | HKD 785,335 | US$ 101,198 | 178 |
| 33-38 | HKD 679,798 | US$ 87,617 | 241 |
| 27-32 | HKD 427,826 | US$ 55,142 | 303 |
| 22-26 | HKD 339,407 | US$ 43,741 | 178 |
| 16-21 | HKD 232,484 | US$ 29,963 | 44 |
| | HKD 491,143 | US$ 63,089 | 395 |
SURVEY BY FIELDS HONG KONG
| | | | Salary | USD | Polls |
| --- | --- | --- | --- | --- | --- |
| 1. | | Management & Business | HKD 927,327 | US$ 119,476 | 183 |
| 2. | | Properties & Real Estates | HKD 847,375 | US$ 109,131 | 12 |
| 3. | | Law | HKD 759,630 | US$ 97,848 | 24 |
| 4. | | Finance & Banking | HKD 748,352 | US$ 96,361 | 171 |
| 5. | | Health Care & Medical | HKD 674,950 | US$ 86,920 | 20 |
| 6. | | Construction & Labor Workers | HKD 643,186 | US$ 82,868 | 38 |
| 7. | | Insurance | HKD 616,034 | US$ 79,316 | 34 |
| 8. | | IT & Telecommunication II | HKD 604,348 | US$ 77,752 | 38 |
| 9. | | Hotels & Tourism | HKD 599,808 | US$ 77,259 | 36 |
| 10. | | Public Sector | HKD 577,557 | US$ 74,477 | 08 |
| 11. | | Engineers & Technicians V | HKD 555,333 | US$ 71,534 | 09 |
| 12. | | IT & Telecommunication | HKD 528,655 | US$ 68,056 | 94 |
| 13. | | Architect Constructions | HKD 518,792 | US$ 66,831 | 48 |
| 14. | | Aviation & Shipping | HKD 517,484 | US$ 66,680 | 24 |
| 15. | | Human Resources | HKD 507,413 | US$ 65,365 | 122 |
| 16. | | Fashion | HKD 491,936 | US$ 63,313 | 19 |
| 17. | | Manufacturing & Labor Workers | HKD 475,766 | US$ 61,298 | 15 |
| 18. | | Logistics, Road, Railway | HKD 473,566 | US$ 61,001 | 30 |
| 19. | | Accounting & Administration | HKD 468,214 | US$ 60,276 | 136 |
| 20. | | Education & University | HKD 466,338 | US$ 60,050 | 81 |
| 21. | | Marketing, Sales, Purchase | HKD 458,299 | US$ 59,023 | 121 |
| 22. | | Health Care & Medical II | HKD 436,569 | US$ 56,201 | 23 |
| 23. | | Engineers & Technicians | HKD 433,033 | US$ 55,759 | 50 |
| 24. | | Customer Services | HKD 375,279 | US$ 48,337 | 25 |
| 25. | | Media | HKD 351,527 | US$ 45,210 | 22 |
| 26. | | Salesmen & Saleswomen | HKD 348,405 | US$ 44,896 | 19 |
| 27. | | Restaurants, Inns, Pubs | HKD 313,823 | US$ 40,393 | 26 |
| 28. | | Making Design | HKD 313,246 | US$ 40,336 | 36 |
| 29. | | Organization & Coordination | HKD 289,015 | US$ 37,213 | 16 |
| 30. | | Arts, Culture, Performance | HKD 226,571 | US$ 29,150 | 07 |
SURVEY BY CAREERS HONG KONG
| | | Salary | USD | Polls |
| --- | --- | --- | --- | --- |
| 1. | Director | HKD 1,636,845 | US$ 210,975 | 37 |
| 2. | Investment Manager | HKD 1,454,769 | US$ 187,336 | 13 |
| 3. | General Manager | HKD 1,017,448 | US$ 131,090 | 29 |
| 4. | Risk Manager | HKD 995,388 | US$ 128,259 | 18 |
| 5. | IT Project Manager | HKD 742,254 | US$ 95,547 | 22 |
| 6. | Bank Manager | HKD 725,454 | US$ 93,429 | 11 |
| 7. | IT Manager | HKD 719,909 | US$ 92,671 | 18 |
| 8. | Other Finance Career | HKD 711,526 | US$ 91,627 | 19 |
| 9. | Project Manager | HKD 695,058 | US$ 89,470 | 17 |
| 10. | Account Manager | HKD 688,944 | US$ 88,735 | 18 |
| 11. | Human Resources Manager | HKD 686,801 | US$ 88,464 | 55 |
| 12. | CPA - Certified Public Accountant | HKD 681,453 | US$ 87,687 | 16 |
| 13. | Finance Manager | HKD 650,090 | US$ 83,820 | 11 |
| 14. | Manager | HKD 641,705 | US$ 82,671 | 39 |
| 15. | Banks | HKD 603,307 | US$ 77,664 | 13 |
| 16. | Sales Manager | HKD 586,604 | US$ 75,574 | 24 |
| 17. | Hotel Manager | HKD 567,757 | US$ 73,060 | 13 |
| 18. | Lecturer | HKD 491,553 | US$ 63,291 | 13 |
| 19. | Marketing Manager | HKD 470,028 | US$ 60,526 | 22 |
| 20. | Financial Analyst | HKD 466,905 | US$ 60,104 | 35 |
| 21. | Senior Accountant | HKD 436,291 | US$ 56,183 | 11 |
| 22. | Architect | HKD 421,793 | US$ 54,333 | 26 |
| 23. | Human Resource | HKD 380,657 | US$ 49,056 | 29 |
| 24. | Accountant | HKD 365,285 | US$ 47,032 | 14 |
| 25. | Human Resource Hunter | HKD 363,540 | US$ 46,822 | 15 |
| 26. | Engineer | HKD 345,512 | US$ 44,521 | 16 |
| 27. | Other Tourism Career | HKD 342,054 | US$ 44,074 | 11 |
| 28. | Graphic Designer | HKD 250,138 | US$ 32,204 | 14 |
| 29. | Human Resource Administrator | HKD 223,076 | US$ 28,745 | 13 |
| 30. | Marketing Executive | HKD 177,977 | US$ 22,928 | 18 |
SURVEY BY WORK HONG KONG
| | Salary | USD | Polls |
| --- | --- | --- | --- |
| Permanent | HKD 566,455 | US$ 72,946 | 1,304 |
| Contract | HKD 514,560 | US$ 66,260 | 121 |
| Self Employed | HKD 1,266,534 | US$ 163,253 | 42 |
| Part Time | HKD 283,213 | US$ 36,504 | 42 |
SURVEY BY CITIES HONG KONG
| | | Salary | USD | Polls |
| --- | --- | --- | --- | --- |
| 1. | Hong Kong | HKD 573,896 | US$ 73,909 | 1,509 |
SURVEY BY COUNTRIES HONG KONG
| | | | Salary | USD | Polls |
| --- | --- | --- | --- | --- | --- |
| 1. | | Australia | AU$ 96,443 | US$ 88,427 | 2,449 |
| 2. | | United States | US$ 80,682 | US$ 80,682 | 17,486 |
| 3. | | Germany | EUR 62,606 | US$ 78,782 | 1,465 |
| 4. | | United Kingdom | GBP 48,956 | US$ 74,390 | 3,383 |
| 5. | | | HKD 573,896 | US$ 73,909 | 1,509 |
| 6. | | Singapore | SGD 87,863 | US$ 67,810 | 2,649 |
| 7. | | New Zealand | NZ$ 74,297 | US$ 58,687 | 991 |
| 8. | | Mexico | MXN 736,993 | US$ 49,134 | 351 |
| 9. | | Malaysia | MYR 100,289 | US$ 29,458 | 4,828 |
| 10. | | Indonesia | IDR 316,274,529 | US$ 27,785 | 1,286 |
---