SALARY STATISTICS: SOUTH AFRICA
---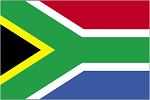 Average salary: South Africa
POLLS
2,718
AVERAGE GROSS SALARY
ZAR 438,038
AVERAGE NET SALARY
ZAR 302,624
MOST FREQUENT GROSS
ZAR 139,616
MOST FREQUENT (USD)
US$ 15,216
Salary polls (2,718)
SALARY STATISTICS
How education, experience, age, gender, location, and different careers influence to salaries?
BROWSE INDIV. SALARIES
Below you can find 2,718 indiv. salary profiles, for South Africa.
INTRODUCTION SOUTH AFRICA
Average income for software engineer/developer is around 290,000 ZAR per year. Average income for more experienced senior software developer is around 400,000 ZAR or more per year. Average income for IT project manager is around 500,000 ZAR or more.
Robust financial infrastructure In South Africa
South Africa's financial system is strengthened and and its banking sector is in the top 10 in the world. The Stock Exchange in Johannesburg is in the top world 20 stock exchanges.
South Africa is between the most world advanced developing countries. Over the last fifteen years, the strengthened macro-economic was reached.
SURVEY BY LEVELS SOUTH AFRICA
| | Salary | USD | Polls | % in level | % earn at least |
| --- | --- | --- | --- | --- | --- |
| | ZAR 1,490,000 | US$ 121,242 | 01 | 0.04 % | 2.13 % |
| Less | ZAR 7,000 | US$ 526 | 02 | 0.07 % | 100 % |
| 1K | ZAR 17,000 | US$ 1,157 | 02 | 0.07 % | 99.93 % |
| 2K | ZAR 33,333 | US$ 2,167 | 03 | 0.11 % | 99.85 % |
| 4K | ZAR 41,895 | US$ 4,155 | 24 | 0.88 % | 99.74 % |
| 8K | ZAR 76,402 | US$ 7,779 | 149 | 5.48 % | 98.86 % |
| 15K | ZAR 139,616 | US$ 15,216 | 462 | 17.00 % | 93.38 % |
| 25K | ZAR 231,086 | US$ 24,936 | 446 | 16.41 % | 76.38 % |
| 35K | ZAR 313,762 | US$ 34,557 | 401 | 14.75 % | 59.97 % |
| 45K | ZAR 404,607 | US$ 44,903 | 300 | 11.04 % | 45.22 % |
| 55K | ZAR 518,558 | US$ 55,009 | 214 | 7.87 % | 34.18 % |
| 65K | ZAR 614,288 | US$ 65,376 | 196 | 7.21 % | 26.31 % |
| 75K | ZAR 730,603 | US$ 75,110 | 122 | 4.49 % | 19.09 % |
| 85K | ZAR 762,084 | US$ 84,821 | 97 | 3.57 % | 14.61 % |
| 95K | ZAR 947,457 | US$ 93,718 | 59 | 2.17 % | 11.04 % |
| 105K | ZAR 1,042,236 | US$ 105,189 | 44 | 1.62 % | 7.06 % |
| 115K | ZAR 998,289 | US$ 114,877 | 49 | 1.80 % | 8.87 % |
| 125K | ZAR 1,269,280 | US$ 125,016 | 19 | 0.70 % | 3.68 % |
| 135K | ZAR 1,213,733 | US$ 134,699 | 48 | 1.77 % | 5.45 % |
| 145K | ZAR 1,428,600 | US$ 145,733 | 09 | 0.33 % | 2.47 % |
| 155K | ZAR 1,506,416 | US$ 154,539 | 16 | 0.59 % | 2.10 % |
| 165K | ZAR 1,392,857 | US$ 165,208 | 14 | 0.52 % | 2.98 % |
| More | ZAR 1,898,903 | US$ 212,012 | 41 | 1.51 % | 1.51 % |
SURVEY BY YEARS SOUTH AFRICA
SURVEY BY GENDER SOUTH AFRICA
SURVEY BY EDUCATION SOUTH AFRICA
| | Salary | USD | Polls |
| --- | --- | --- | --- |
| Doctorate Degree | ZAR 781,483 | US$ 80,534 | 57 |
| Masters Degree | ZAR 667,074 | US$ 68,949 | 386 |
| Bachelors Degree | ZAR 456,833 | US$ 49,419 | 1,235 |
| Some College | ZAR 328,346 | US$ 36,783 | 701 |
| High School | ZAR 285,298 | US$ 30,910 | 322 |
| Bellow H. School | ZAR 136,941 | US$ 16,964 | 17 |
SURVEY BY EXPERIENCE SOUTH AFRICA
| | Salary | USD | Polls |
| --- | --- | --- | --- |
| 20+ Years | ZAR 722,816 | US$ 70,993 | 359 |
| 16-20 Years | ZAR 674,678 | US$ 69,006 | 256 |
| 12-16 Years | ZAR 620,237 | US$ 65,088 | 297 |
| 8-12 Years | ZAR 456,866 | US$ 50,944 | 448 |
| 4-8 Years | ZAR 340,017 | US$ 38,686 | 534 |
| 2-4 Years | ZAR 259,906 | US$ 30,399 | 380 |
| 1-2 Years | ZAR 200,787 | US$ 23,686 | 197 |
| 0-1 Year | ZAR 200,828 | US$ 24,621 | 247 |
SURVEY BY AGES SOUTH AFRICA
| | Salary | USD | Polls |
| --- | --- | --- | --- |
| 69-74 | ZAR 85,799 | US$ 5,360 | 01 |
| 63-68 | ZAR 836,000 | US$ 72,174 | 11 |
| 57-62 | ZAR 659,955 | US$ 61,701 | 31 |
| 51-56 | ZAR 752,999 | US$ 66,300 | 71 |
| 45-50 | ZAR 748,243 | US$ 71,883 | 194 |
| 39-44 | ZAR 667,334 | US$ 61,098 | 269 |
| 33-38 | ZAR 540,087 | US$ 51,611 | 361 |
| 27-32 | ZAR 355,577 | US$ 35,147 | 497 |
| 22-26 | ZAR 208,002 | US$ 21,598 | 282 |
| 16-21 | ZAR 313,623 | US$ 37,041 | 28 |
| | ZAR 353,115 | US$ 48,547 | 973 |
SURVEY BY FIELDS SOUTH AFRICA
| | | | Salary | USD | Polls |
| --- | --- | --- | --- | --- | --- |
| 1. | | Management & Business | ZAR 709,246 | US$ 75,049 | 368 |
| 2. | | Engineers & Technicians V | ZAR 572,512 | US$ 68,474 | 28 |
| 3. | | Properties & Real Estates | ZAR 600,440 | US$ 66,113 | 25 |
| 4. | | Health Care & Medical | ZAR 570,578 | US$ 56,849 | 50 |
| 5. | | Finance & Banking | ZAR 487,454 | US$ 54,184 | 192 |
| 6. | | IT & Telecommunication | ZAR 491,508 | US$ 52,939 | 258 |
| 7. | | Engineers & Technicians IV | ZAR 450,275 | US$ 51,400 | 23 |
| 8. | | Engineers & Technicians | ZAR 468,335 | US$ 50,646 | 191 |
| 9. | | Engineers & Technicians II | ZAR 474,554 | US$ 49,330 | 15 |
| 10. | | IT & Telecommunication II | ZAR 433,010 | US$ 48,404 | 122 |
| 11. | | Marketing, Sales, Purchase | ZAR 408,964 | US$ 45,275 | 143 |
| 12. | | Law | ZAR 396,713 | US$ 44,771 | 51 |
| 13. | | Insurance | ZAR 419,292 | US$ 43,213 | 53 |
| 14. | | Construction & Labor Workers | ZAR 399,549 | US$ 42,540 | 44 |
| 15. | | Human Resources | ZAR 395,563 | US$ 39,952 | 152 |
| 16. | | Logistics, Road, Railway | ZAR 346,830 | US$ 39,824 | 39 |
| 17. | | Health Care & Medical II | ZAR 354,213 | US$ 39,403 | 59 |
| 18. | | Salesmen & Saleswomen | ZAR 358,092 | US$ 37,044 | 37 |
| 19. | | Automobile | ZAR 330,657 | US$ 35,937 | 14 |
| 20. | | Manufacturing & Labor Workers | ZAR 331,783 | US$ 35,459 | 44 |
| 21. | | Accounting & Administration | ZAR 330,095 | US$ 34,653 | 338 |
| 22. | | Education & University | ZAR 295,163 | US$ 32,672 | 134 |
| 23. | | Architect Constructions | ZAR 308,969 | US$ 30,509 | 31 |
| 24. | | Media | ZAR 258,869 | US$ 29,800 | 52 |
| 25. | | Making Design | ZAR 255,815 | US$ 28,813 | 27 |
| 26. | | Agriculture & Fishing | ZAR 269,245 | US$ 27,540 | 22 |
| 27. | | Organization & Coordination | ZAR 231,311 | US$ 27,020 | 35 |
| 28. | | Hotels & Tourism | ZAR 233,478 | US$ 25,581 | 33 |
| 29. | | Customer Services | ZAR 233,720 | US$ 25,427 | 36 |
| 30. | | Restaurants, Inns, Pubs | ZAR 137,392 | US$ 14,296 | 14 |
SURVEY BY CAREERS SOUTH AFRICA
| | | Salary | USD | Polls |
| --- | --- | --- | --- | --- |
| 1. | Director | ZAR 1,028,165 | US$ 109,150 | 68 |
| 2. | General Manager | ZAR 907,853 | US$ 96,255 | 46 |
| 3. | IT Manager | ZAR 798,885 | US$ 80,808 | 58 |
| 4. | Engineering Manager | ZAR 735,535 | US$ 75,598 | 21 |
| 5. | IT Project Manager | ZAR 683,807 | US$ 74,726 | 28 |
| 6. | Chartered Accountant | ZAR 775,723 | US$ 73,427 | 49 |
| 7. | Manager | ZAR 690,765 | US$ 71,922 | 49 |
| 8. | Business Development Manager | ZAR 757,563 | US$ 70,812 | 24 |
| 9. | Other Engineer Career | ZAR 572,234 | US$ 68,054 | 27 |
| 10. | Finance Manager | ZAR 599,018 | US$ 65,905 | 32 |
| 11. | Marketing Manager | ZAR 552,284 | US$ 62,327 | 29 |
| 12. | Operations Manager | ZAR 537,323 | US$ 61,359 | 26 |
| 13. | Project Manager | ZAR 501,086 | US$ 57,350 | 26 |
| 14. | Mechanical Engineer | ZAR 461,009 | US$ 54,429 | 35 |
| 15. | Human Resources Manager | ZAR 509,404 | US$ 50,754 | 55 |
| 16. | Other Finance Career | ZAR 449,004 | US$ 50,374 | 40 |
| 17. | Engineer | ZAR 470,071 | US$ 50,255 | 38 |
| 18. | Sales Manager | ZAR 384,478 | US$ 49,151 | 23 |
| 19. | Software Developer | ZAR 399,036 | US$ 43,393 | 41 |
| 20. | Other IT Career | ZAR 443,297 | US$ 43,039 | 25 |
| 21. | Other Human Resource Career | ZAR 437,805 | US$ 41,901 | 33 |
| 22. | Lawyer | ZAR 380,521 | US$ 39,223 | 23 |
| 23. | Other Management Career | ZAR 352,372 | US$ 34,742 | 24 |
| 24. | Accountant | ZAR 325,954 | US$ 32,818 | 30 |
| 25. | IT Coordinator | ZAR 265,179 | US$ 29,880 | 24 |
| 26. | Other Administration Career | ZAR 238,233 | US$ 27,487 | 19 |
| 27. | Lecturer | ZAR 263,698 | US$ 25,350 | 23 |
| 28. | Administrator | ZAR 171,184 | US$ 20,155 | 19 |
| 29. | Human Resource Administrator | ZAR 157,038 | US$ 16,964 | 27 |
| 30. | Trainee Accountant | ZAR 121,920 | US$ 12,114 | 23 |
SURVEY BY WORK SOUTH AFRICA
SURVEY BY CITIES SOUTH AFRICA
| | | Salary | USD | Polls |
| --- | --- | --- | --- | --- |
| 1. | Emfuleni | ZAR 696,418 | US$ 90,500 | 09 |
| 2. | Mangaung | ZAR 495,968 | US$ 54,336 | 20 |
| 3. | Johannesburg | ZAR 504,144 | US$ 54,007 | 1,253 |
| 4. | Thulamela | ZAR 593,333 | US$ 53,669 | 03 |
| 5. | Emalahleni | ZAR 436,217 | US$ 52,334 | 25 |
| 6. | Tshwane | ZAR 414,953 | US$ 45,386 | 227 |
| 7. | eThekwini | ZAR 394,171 | US$ 42,510 | 177 |
| 8. | Cape Town | ZAR 391,863 | US$ 42,505 | 629 |
| 9. | Polokwane | ZAR 369,190 | US$ 42,004 | 26 |
| 10. | Mbombela | ZAR 355,842 | US$ 36,408 | 19 |
| 11. | Ekurhuleni | ZAR 322,612 | US$ 36,245 | 94 |
| 12. | Rustenburg | ZAR 370,368 | US$ 34,869 | 15 |
| 13. | Buffalo, South Africa | ZAR 329,829 | US$ 34,371 | 23 |
| 14. | Nelson Mandela Bay Metro | ZAR 303,520 | US$ 33,073 | 64 |
| 15. | Msunduzi | ZAR 301,227 | US$ 30,842 | 20 |
| 16. | Matlosana | ZAR 215,540 | US$ 24,013 | 05 |
| 17. | Madibeng | ZAR 255,000 | US$ 23,066 | 02 |
SURVEY BY COUNTRIES SOUTH AFRICA
| | | | Salary | USD | Polls |
| --- | --- | --- | --- | --- | --- |
| 1. | | Switzerland | CHF 115,563 | US$ 123,261 | 770 |
| 2. | | Norway | NOK 637,984 | US$ 88,675 | 654 |
| 3. | | Australia | AU$ 96,506 | US$ 88,471 | 2,450 |
| 4. | | United States | US$ 80,679 | US$ 80,679 | 17,490 |
| 5. | | Germany | EUR 62,606 | US$ 78,782 | 1,465 |
| 6. | | United Kingdom | GBP 48,952 | US$ 74,382 | 3,384 |
| 7. | | France | EUR 58,846 | US$ 73,204 | 772 |
| 8. | | Canada | CA$ 75,660 | US$ 70,838 | 4,170 |
| 9. | | Finland | EUR 55,139 | US$ 69,375 | 316 |
| 10. | | Italy | EUR 53,971 | US$ 68,133 | 770 |
| 11. | | Mexico | MXN 736,993 | US$ 49,134 | 351 |
| 12. | | | ZAR 438,038 | US$ 47,190 | 2,718 |
| 13. | | Slovenia | EUR 33,789 | US$ 43,273 | 205 |
| 14. | | Croatia | HRK 194,480 | US$ 32,126 | 310 |
| 15. | | Malaysia | MYR 100,275 | US$ 29,453 | 4,829 |
| 16. | | India | INR 1,125,571 | US$ 19,496 | 5,747 |
---