Vancouver has one of the most energetic economy. The largest economic sectors are trade, technology, natural resources, and tourism. The key sector for the Vancouver economy is International commerce and trade. The Port of Vancouver is very diversified and the largest port in Canada. Port employ about 69,200 jobs with $4 billion GDP. Vancouver is home for headquarters of forest products, banks, accounting and law firms. In last years, Vancouver had increase of it's software development and biotechnology.
Technology
Software development expanded to a Vancouver's high-tech centre in the last years. Many IT foreign companies are located in the city as Microsoft, IBM, Nokia, Intel, SAP, CDC Software, Amazon, and others.
Education
The top universities in Vancouver are University of British Columbia (UBC), Simon Fraser University, Langara College, Columbia College, Vancouver Community College, and British Columbia Institute of Technology.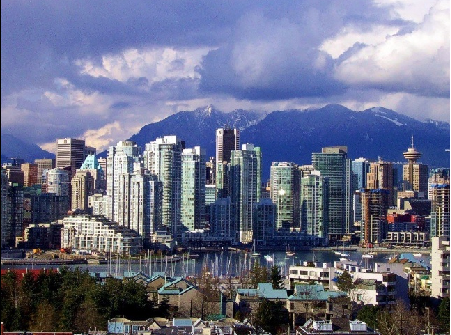 Vancouver, Canada