AVERAGE SALARY / YEAR
MOST TYPICAL SALARY / YEAR

496,294 NAD

$34,133 USD

392,580 NAD

$27,000 USD

Gross income Net (after tax)


Average salary for Commercial Insurance / Namibia is 496,294 NAD per year. The most typical earning is 392,580 NAD. All data are based on 3 salary surveys. Salaries are different between men and women. Men receive an average salary of 788,505 NAD. Women receive a salary of 350,182 NAD.
The most paid careers are Insurance with average income 496,294 NAD and n/a with income n/a.
Based on education, the highest salaries receive people with Bachelors Degree with salary of 788,505 NAD. The second most paid education level is Some College with salary of 350,182 NAD.
Different experiences affect earning as well. People with 1-2 Years of experience receive salary of 788,505 NAD. Employees with 20+ Years of experience receive 399,952 NAD.
Percentage of people on different salary levels
Salaries by gender
Salaries by education
Salaries by experience
Salaries by age
Salaries by cities
Individual salary details
Build personal salary report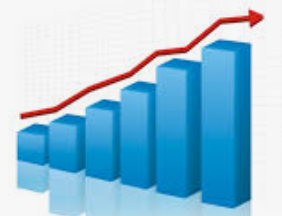 Below are detailed salary data and charts based on salary surveys. All surveys have been added on this web site.
Salary Levels (NAD) per Year
Surveys
Earning Percent

15,000 NAD - 28,999 NAD

0

n/a




29,000 NAD - 43,999 NAD

0

n/a




44,000 NAD - 72,999 NAD

0

n/a




73,000 NAD - 144,999 NAD

0

n/a




145,000 NAD - 217,999 NAD

0

n/a




218,000 NAD - 290,999 NAD

0

n/a




291,000 NAD - 362,999 NAD

1
100%


33.33%




364,000 NAD - 435,999 NAD

1
66.67%


33.33%




436,000 NAD - 508,999 NAD

0

n/a




509,000 NAD - 581,999 NAD

0

n/a




582,000 NAD - 653,999 NAD

0

n/a




654,000 NAD - 726,999 NAD

0

n/a




727,000 NAD - 799,999 NAD

1
33.33%


33.33%




800,000 NAD - 871,999 NAD

0

n/a




872,000 NAD - 944,999 NAD

0

n/a




945,000 NAD - 1,017,999 NAD

0

n/a




1,018,000 NAD - 1,089,999 NAD

0

n/a




1,091,000 NAD - 1,162,999 NAD

0

n/a




1,163,000 NAD - 1,235,999 NAD

0

n/a




1,236,000 NAD - 1,308,999 NAD

0

n/a




1,309,000 NAD - 1,380,999 NAD

0

n/a




1,381,000 NAD - 1,453,999 NAD

0

n/a




1,454,000 NAD - 1,526,999 NAD

0

n/a




1,527,000 NAD - 1,598,999 NAD

0

n/a




1,599,000 NAD - 1,671,999 NAD

0

n/a




1,672,000 NAD - 1,744,999 NAD

0

n/a




1,745,000 NAD - 1,816,999 NAD

0

n/a




1,818,000 NAD - 1,889,999 NAD

0

n/a




1,890,000 NAD - 1,962,999 NAD

0

n/a




1,963,000 NAD - 2,035,999 NAD

0

n/a




2,036,000 NAD - 2,107,999 NAD

0

n/a




2,108,000 NAD - 2,180,999 NAD

0

n/a



High salaries

2,181,000 NAD - 2,325,999 NAD

0

n/a




2,326,000 NAD - 2,471,999 NAD

0

n/a




2,472,000 NAD - 2,616,999 NAD

0

n/a




2,617,000 NAD - 2,762,999 NAD

0

n/a




2,763,000 NAD - 2,907,999 NAD

0

n/a




2,908,000 NAD - 3,052,999 NAD

0

n/a




3,053,000 NAD - 3,198,999 NAD

0

n/a




3,199,000 NAD - 3,343,999 NAD

0

n/a




3,344,000 NAD - 3,489,999 NAD

0

n/a




3,490,000 NAD - 3,634,999 NAD

0

n/a




3,635,000 NAD - 5,088,999 NAD

0

n/a